Trusted Experience.
Personalized Approach.
Our loan officers are among the most knowledgeable and trusted in the business. We take care of you and provide superior service every step of the way.
We'll help you every step of the way.

From applying to closing, we'll help you reach your goal.
We are committed to taking care of our customers, our employees and our community.
We don't just work for our customers; we work with them to anticipate, understand and meet their needs. Every customer is exceptional.
We work to provide the most innovative and financially appropriate home loan products along with industry-best service and performance quality. It's the first step toward your new home and a long-term partnership with us that will adapt and grow with your needs over time.
Our commitment to our customers is second to none because our employees are second to none, and we provide a workplace that empowers and enables them to not just meet but to exceed expectations.
We are dedicated to making this an exceptional place to come to work every day, where our employees are valued and their passion for what they do and the community they represent is recognized.
Our corporate identity is founded upon uncompromising integrity; we do what is right without hesitation and without exception.
By holding ourselves to the highest ethical and moral standards, we are able to focus on continually seeking ways to improve our processes and performance.
We focus on staying ahead of an ever-changing economy and staying plugged into the needs of our community.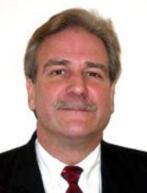 8001 Braddock Road
Suite 101 Springfield, VA 22151